Trade & Commercial
Waste Collection
Services
for Businesses of All Sizes
Searching for
'Commercial Waste Collection Near Me'?
We carry out trade waste collections all throughout the UK.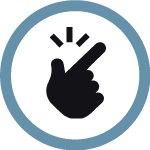 Quick collection and disposal of your commercial junk.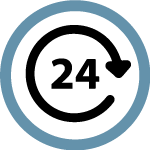 24 hour online booking system.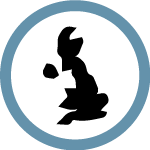 We can collect from properties all over the UK.

Wide range of specialist collection services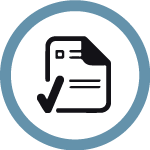 Dedicated sales team to offer free quotes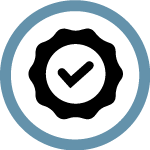 Waste carrier license certified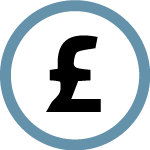 Cost effective trade waste solution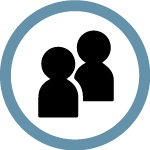 Fully vetted clearance teams
Your Commercial
Waste Solution
No matter what rubbish you need collecting, or where your business is based, RecycleZone is your local one-stop shop for all your commercial waste needs in the UK.
When it comes to the disposal of your waste, you need a team you can trust
– that means hiring RecycleZone.
Did you know that the majority of commercial rubbish (particularly electrical equipment and clinical waste) contains harmful waste, such as mercury, which can damage the environment if not disposed of correctly? To reduce the risk to the environment, our experienced commercial waste disposal team is fully qualified to collect all kinds of commercial waste and dispose of it safely and securely, taking into account all relevant waste guidelines set by the government.
A Wide Range of Commercial Waste Collection Services
RecycleZone offers a range of different commercial waste collection services across London and the UK. Whatever type of commercial waste removal you require for your business, we're on hand to help you. No job is too large or small and our friendly pickup team can be on the scene the very same day.
Services we Offer:
Commercial rubbish removal
Business waste management
Cardboard recycling
Paper recycling
Plastic recycling
Clinical waste
WEEE waste
Food waste
Sanitary waste
Confidential waste
Why Choose RecycleZone?
At RecycleZone, we strive to provide you with a professional, reliable and high-quality commercial waste collection service that is highly affordable and hassle-free. Our customer service team is just a phone call or email away to help you arrange your business waste removal – any time or day of the week.
Take a look at our easy-to-use 24/7 online booking portal for available dates and times that suit you and your business. All you have to do is select a time and date for your office waste removal, input your business details, and we'll be there – it's as simple as that!
If you can't find a time that works for you, we are more than happy to offer our trade waste service on weekends and bank holidays to avoid any disruption to your day-to-day business life – just ask the friendly team!
We are Environmental Agency registered and have a waste carrier license. As a business owner you won't have to worry about any business waste disposal legal requirements because we make sure you are covered!
If you are in the UK and require a reliable and professional office clearance for your commercial premises, contact the RecycleZone team today. We are on-hand to answer any questions you may have, as well as providing a free quote for our services.
Frequently Asked Questions (FAQ)
How often will my commercial waste be collected?
We can offer our clients a number of different collection options, including daily and weekly collections, depending on how often your waste needs removing from your commercial premises.
We can conduct a waste audit to find out how much waste you produce and how often we recommend your waste should be collected.
What time will my bin be collected?
We work with each of our clients to ensure that their waste is always collected on time – and at a time that is suitable for them. We even offer weekend options for businesses wanting to cause as little disruption to their day-to-day business as possible.
How do you get rid of commercial waste?
First you need to understand exactly what type of waste you are getting rid of. What material is it? How much does it weigh? Where is it located?
Once you have answered these questions, you (or we) can find a recycling center local to you who will accept this type of waste.
What is classed as commercial waste?
Commercial waste consists of any rubbish produced by a business (usually at the business premises or office). This is usually items such as paper, cardboard, glass and/or packaging (also known as municipal or general waste). Such waste should not be taken to household waste recycling centres and instead needs to be disposed of properly.
What our Clients are Saying
We've been using RecycleZone for the past year and we cannot fault the service we have received from the team. A fantastic waste collection service, collected weekly and always on time – vital at my shop as waste accumulates quickly. Highly recommend.
Richie Hart, Convenience store owner in Putney
MAny time I need my shop cleared out I give these guys a call. They have never let me down and I have recommended them to countless family and friends.
Alannah Turner, Business owner in Chelmsford
We have about 45 employees now and I am sure you can imagine how much rubbish that many people in one building creates each month! RecycleZone's specialist business waste service was the perfect solution for us.
Ashley Carlson, Office manager in Hertfordshire
RecycleZone has grown alongside our business. We have been using them for a number of years now and through several location moves. Fantastic company and we have come to think of them as a small part of our team.
Elizabeth Harrington, Business owner in London
I was searching for commercial waste companies near me and finally found one I could trust. This team knows everything there is to know about trade waste collection. I didn't have to explain to them how to recycle my business waste properly and could trust them fully. 5 stars.
Rudi Shepherd, Project manager in London
Effective, reliable and efficient commercial waste solutions are not easy to find. I ran through about 4 other commercial waste companies near me before finding the RecycleZone team. It was all worth it to find a team who actually knows what they are doing.
Gary Stanley, Builder in Winchester