Professional Household
Clearance & Waste
Collection Service
Searching for
'Domestic Waste Disposal Near Me'?
We are one of the best household waste and recycling companies in the UK.

Flexible service on your rubbish collection day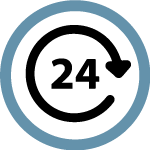 Book online 24 hours a day or call us directly

Man and van service readily available throughout London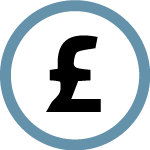 Zero call out charges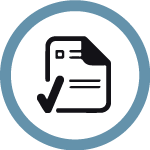 Free and no obligation quotes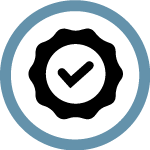 Certified with a waste carrier license from the Environment Agency

Perfect for house moves, general clear outs and white goods removals.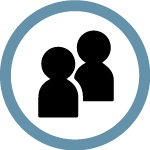 Trusted, vetted and reliable team.
Your nationwide household waste removal service.
RecycleZone offers a nationwide household waste disposal service, to clear your property of any unwanted household items and waste. Whether you're looking for a complete declutter, getting rid of a few bits and bobs, or have the difficult task of clearing a loved one's home, we are here to help you with our efficient and reliable household rubbish removal service.
When it comes to domestic rubbish collection, you need a company who can make a collection fast
No matter how big or small the property is, our professional domestic waste disposal team can remove anything from your property that you no longer want to keep. You don't need to do a thing before we arrive and no matter where your general rubbish is located, we can clear it quickly and effectively.
We have collection teams operating all throughout the UK.
There is no need to pack anything up beforehand. Our domestic waste collection team can arrive and simply remove items from any location on your property, from your garage or shed, to the attic or basement. We will clear, manage and dispose of all your domestic junk at a time that works for you.
Services available:
Furniture removal and disposal – sofas disposal, electrical items recycling, white goods collection
Personal item house clearance – bed disposal, wardrobe pick-ups, clothes recycling, ornaments
Rubbish removal – junk collection, household waste disposal, clutter and hazardous waste management
Garden waste collection
Heavy/bulky item clearance
How our household waste removal services work
There is no need to pack anything up beforehand. Our domestic waste collection team can arrive and simply remove items from any location on your property, from your garage or shed, to the attic or basement. We will clear, manage and dispose of all your domestic junk at a time that works for you.
Why Choose Us
We are dedicated to recycling unwanted materials wherever possible. We pledge to recycle at least 90% of all metal, paper and plastics we clear for each domestic rubbish clearance service we carry out. Whether this be through dropping off suitable items to recycling centres, or ensuring any WEEE waste is disposed of carefully, in order to avoid being dumped into landfill.
We always encourage clients to get in touch with a local charity or company that could rehome your unwanted furniture and put them to good use if they are in a good condition. For example, any local hospices, charities, women's refuges, and homeless shelters could benefit from your old furniture.
Alternatively, large organisations such as Shelter welcome any donations. Just be sure to get in touch first before taking them to a shop as sometimes they will send a courier to pick it up from your property.
YOU are our number 1 priority
Keeping our customers happy is our number one priority. Our customer service team is on-hand to help arrange your office waste disposal, any time or day of the week. We know that finding the time to have your junk collected can be stressful. So, we offer flexible collection times including weekend, evening and bank holidays to help.
If you are looking for someone to clear a property after a bereavement, we are expertly trained to deal with house clearances in a delicate and sensitive manner. The same goes for mental health issues, such as hoarding.
If you are in the UK and require a reliable and professional general rubbish clearance company for your property, do not hesitate to get in touch with the RecycleZone team. We are more than happy to answer any questions you may have, as well as providing a free quote for our household waste removal services.
Don't forget, if you don't need to ask any questions, you can book a domestic rubbish clearance on our easy-to-use 24/7 online booking portal. All you have to do is select a time and date for your general waste removal, input your collection details, and we'll be there – it's as simple as that!
Frequently Asked Questions (FAQ)
Do you offer a one-off domestic clearance option?
Yes. Depending on your needs, we offer a weekly household bin collection service or a one-off clearance option to remove clutter from your property. Whether you're having a clear out, moving home or emptying a loved one's home after they have passed, our domestic rubbish removal experts are here to help you.
How often will my bin be emptied?
We can offer our clients a number of different household clearance options depending on your wants and needs. Whether you're looking for weekly bin collections, or a one-off clearance service to remove rubbish and household furniture, we're more than happy to help you. Feel free to give us a call to arrange a time and date – it's as simple as that.
What are the types of domestic waste?
Domestic waste can be broken up into 5 distinct categories: liquid waste, solid junk, organic waste, recyclable materials and hazardous waste. You should get in the habit of storing your waste in the different categories but whatever your situation, we can help. If needed we can sort and manage your domestic rubbish before recycling and disposing of it.
What our Clients are Saying
After decluttering our home, we were in need of a domestic rubbish removal service to clear all of our unwanted furniture and items. After lots of research, we decided to opt for RecycleZone and we're pleased we did! Reliable, friendly and affordable – couldn't recommend the team enough.
Tracey Everett, Ealing
We decided to get in touch with RecycleZone following the bereavement of a loved one. We needed a helping hand with removing items from their property. As soon as I called the team, they dealt with everything speedily and sensitively, in order to make the process as pain-free as possible.
James Fell, Mill Hill
I knew moving house would be stressful but had no idea how much time it takes to sort and dispose of all the rubbish that builds up over the years. Thanks to RecycleZone for coming in and taking that off my plate. They saved me so much time.
Carole Barrows, Canary Wharf
Absolutely brilliant service! The team had all of our junk cleared and out the house within an hour. Thank you again.
Dean Summers, Woking
A bulky household waste collection service that you can rely on. I needed a last minute household waste clearance which included the removal of 2 fridges, multiple mattresses and other heavy items. Amazingly, this company had the job done within 2 hours.
Cassie Francis, East London
I needed a general waste disposal near me but all I could find was companies dealing in commercial waste. Thankfully, RecycleZone were ready and willing to help me with my general rubbish. They left the place completely clean and tidy.
Oliver Delson, Tottenham