About our mattress pick up and disposal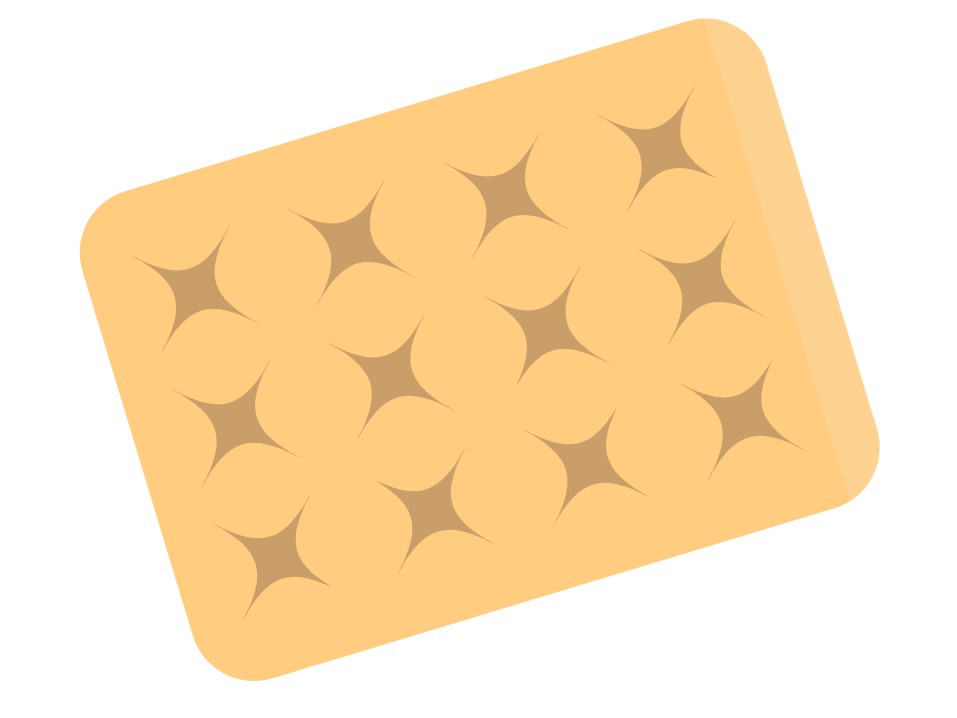 Did you know that the Sleep Council recommends replacing your mattress every 7 years? When it comes to buying a new mattress, removing your old mattress before its replacement is delivered can be a stressful task – especially as it is not a simple task. In fact, removing a bulky mattress from your property can be hard work and ensuring it is disposed of appropriately and recycled isn't always guaranteed if you dispose of it yourself.
Our mattress removal and recycling services make it easier for you to live sustainably. We can remove your old mattresses from your home and dispose of them in a sustainable, environmentally friendly way at minimal cost to you. What more could you want?
What can we collect?
We have extensive expertise in collecting, clearing, and recycling various types of mattresses and materials, including:
Memory foam
Innerspring
Latex
Adjustable air
The stages of our mattress removal service
Our mattress removal services are quite simple. If you have a mattress that is collecting dust and you want to get rid of it, all you have to do is contact our staff, who can handle even the bulkiest of garbage in no time. Do all this in four simple steps:
1. Free consultation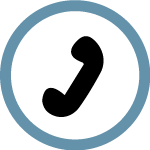 Recycle Zone can assist you in getting rid of your mattress quickly and affordably. All you have to do now is contact our staff to find out more about our moving and disposal services.
Before informing you how we can assist, our helpful crew will ask you questions regarding the number of mattresses, the size of the mattresses, and where you are located. Then, with no commitment to book, our staff will provide you with a free, fixed, and fair price.
2. Schedule a time that is convenient for you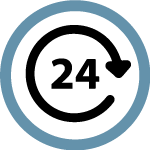 We'll work with you to pick a day and time that works best for you and your hectic schedule. We also provide same-day mattress collections, so you won't have to worry about storing an old, extra mattress for lengthy periods when you get your brand new one. Once we've made your appointment, all you have to do now is relax and wait, since we'll take care of the rest.
3. Collection with care

We will respect your house, time, and neighbours when we come to retrieve your mattress. We perform all of the heavy work on your behalf, clearing and putting your mattress into our waste removal vans. It is up to you whether you want to hire a more extensive, more complete residential waste removal service or only have a single mattress removed.
We will give you the essential documents and data regarding the clearing and disposal as part of our dependable clearance service, so you can rest confident that your waste is being transported, managed, and disposed of ethically and legally, following all relevant legislation.
4. Mattress disposal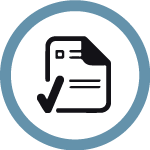 We do everything we can to recycle the mattresses we collect because they are made of a variety of recyclable components. Mattress foam, for example, will be recycled into carpet padding, the textiles and fibres used can be used in a variety of recycled goods, and the steel that makes up the mattress' springs can be recycled many times.
This dedication to recycling will extend the life of your mattress and help to save the environment.
---
Where we can collect your mattress
As one of the largest rubbish removal companies in the UK and based in London, we're lucky to provide mattress removal services to homes and companies all across the country. Find out which areas we cover below.
Cost of mattress disposal
We take pleasure in providing high-quality removal services at a fraction of the cost of other disposal firms in the area. Our disposal services are priced based on the amount of waste we collect, where it is stored on your property, and how near we can park to your home – if we have to pay for parking, there will be additional expenses.
When you book with us, we guarantee that you will get great value for your money. We never add any sneaky surcharges or hidden costs to your account.
---
Why you should choose RecycleZone
Competitive prices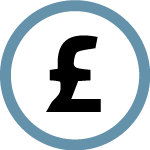 Getting rid of your mattress or other heavy garbage does not have to be an expensive endeavour. We provide high-quality removal services at a fraction of the cost of our rivals. We adapt our pricing to your individual needs, too, so that you don't have to pay exorbitant fees or pay at the last minute.
We are confident in our pricing that we guarantee every potential customer a set, fair, and free mattress removal quotation, with no expectation to book.
Unrivalled experience in mattress removal and disposal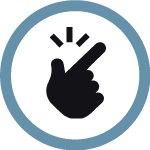 We have a lot of expertise in disposing of mattresses because we've been doing it for a long time. We have the necessary removal vans and personnel to carry and collect mattresses from homes and hotels throughout London and the UK, and no project is too complex for us.
Furthermore, because we have experience recycling several different mattress materials, you can be confident that your mattress will be reused or recycled in the most environmentally responsible manner possible.
Dependable, efficient, and professional removals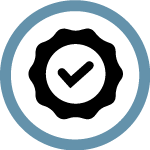 To top it off, each member of staff is properly certified, trained, and accredited to transport, collect, and dispose of all types of waste. We are regularly complimented on our team's efficient manner and dedication to their work, something we are very proud of.
Appointments that are quick and flexible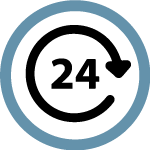 We go above and above to make sure you have access to clearing services at a time that is convenient for you. We tailor our services to each of our customers, including finding a time and day that works for you, no matter how hectic your calendar is.
If you need to get rid of your mattress right away, we often have same-day collection options available too.
---
For many years, our clearing and garbage disposal team has serviced hundreds of customers throughout the UK. These visits have resulted in Recycle Zone receiving positive feedback, praise, and gratitude for the services we give.
If you don't want to miss out, contact our helpful staff on 020 3951 0083 to learn more about our mattress disposal services and book an appointment that fits your schedule.
Frequently asked questions about our mattress removal service
Where do I need to leave my mattress for collection? Can you collect inside?
We can collect old mattresses from inside your property, including from upstairs, as long as it is safe to access. Our mattress removal team consists of at least two team members, in order to ensure they will be able to carry your old sofa out of your property and into our vehicle with ease and at speed.
However, if you are going to be out at the time of collection, you will need to leave your mattress easily accessible for our team outside of your property.
What to do if my mattress is in good condition?
If your old mattress is in good condition (including no stains and rips) and still has the correct labels attached, you might want to consider giving it away to someone else to reuse rather than throwing it away. Often, local hospices, women's refuges, or homeless shelters are in need of charitable donations, like mattresses, so be sure to get in touch to find out if they are in need. In many cases, charities will organise a free collection of your old mattress.
How quickly can you remove my old mattress?
When getting a new mattress, we know how important it is to get rid of the old one quickly. This is why our mattress removal service is available on the same day or next day, depending on where you live in the country. In urban areas such as London, Manchester, Leeds and Edinburgh (to name a few), our team is available for pick-up on the same day, including Saturdays. But to double-check, be sure to contact us.
Is getting rid of a mattress expensive?
Disposing of your mattress doesn't have to be expensive. In fact, depending on which method you choose, it doesn't have to cost anything at all. It is, however, a more time-consuming and complex task than hiring a professional team for mattress removal.
Find out how to get rid of your mattress for free.
How to dispose of a double mattress?
Disposing of a double mattress is much like getting rid of a king-sized one. You can look into donating it to charity (only if it is in good condition), taking it to your local recycling centre or giving it to a friend.
By far the easiest choice is hiring a professional removal company to take it away for you, so you won't have to lift a finger.
How to dispose of a king-size mattress?
A king-sized mattress can be tough to dispose of as it is heavy and cumbersome. Although you do have options such as taking it to the tip or applying for a special collection from the council, it is perhaps more convenient to get a professional removal team to dispose of it for you.
Get in touch with our team today, who will be able to collect and get rid of your king-size mattress quickly.
Do I need to replace my mattress if it has bed bugs?
If you suspect your mattress has a bed bug infestation, then you only have two choices: call in pest control services or get rid of it completely. If your mattress is more than six years old, then it is a good idea to replace it rather than go to the trouble of calling out the exterminators.
Knowing how to dispose of a mattress with bed bugs is vital to make sure you follow current guidelines and health considerations.
Who can remove my mattress?
Mattresses are bulky pieces of furniture, so there are only a select few people who can deal with them. Rather than having to find a way to dispose of it yourself, clearance experts are here to remove your old mattress as soon as possible, with same-day pickups available.
There are also other options for who can dispose of your mattress.
What should I do with my spare mattress?
If you have a spare mattress that you would like to keep, you should know the best methods for storing an extra mattress.
However, they are very big and take up a lot of room, so if you don't think you'll use them, it's best to get rid of any spare mattresses. If you decide to get rid of your extra mattress to make room in your house, you can count on our expert mattress removal crew to assist you promptly and efficiently.
What do I do with my old bed?
Knowing what to do with your old bed frame, as well as your mattress, can be a tricky task due to their sheer size.
RecycleZone provides a variety of waste collection and disposal services, including bulky waste removal. This means we can dispose of your old bed and mattress at the same time, making your life a little simpler.
Can I take my old mattress to the tip?
Yes, you are usually able to take a mattress to your local recycling centre. However, keep in mind that these sites can get very busy, and you will be required to do all of the lifting of the mattress.
In contrast to this, a private company offering a mattress removal service will do the lifting and disposal for you.
More information about where you're able to dispose of your old mattress can be found here.
---
As well as mattresses, we can remove other furniture and waste. To make a booking, get in touch with us today – the process is quick and simple!