Professional
Office Clearance

in London & the UK
We recycle as much business
waste as possible
Top to bottom rubbish, WEEE and
office furniture clearance
If you are looking for a
'Office Clearance Company Near Me'?
You will want an easy to use, cost effective and hassle free service.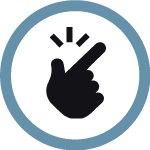 Office furniture clearance (e.g. office chair collection and filing cabinet disposal) included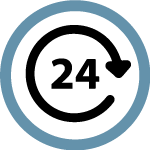 Eco-friendly service means minimal amount goes to landfill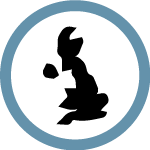 Flexible office waste collection times

Same day waste disposal options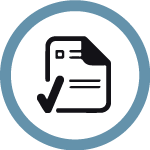 Reasonable prices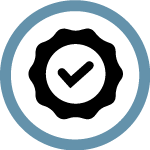 Hands-off office clearance service – we do all the heavy lifting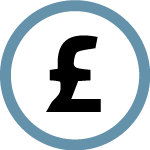 WEEE waste disposal included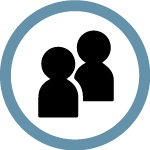 Friendly, professional service
We can clear offices and business properties of all sizes.
Our specialist collection vehicles and dedicated clearance teams mean that we can effectively clear offices of any size. We are experienced managing large office clearance projects which is why we can offer such a stress-free service.
When it comes to clearing out your office space, you need someone quick, professional and efficient
– and that means someone experienced with corporate clearances.
Our team is well aware of the unique needs you will have when it comes to decluttering your office space. Not only are we available everyday of the week to ensure that there is minimal disruption to your business, we have office collection teams all over the country. Whether your office is in London, Essex, Dorset or Hertfordshire, we can help.
Eco-Friendly Business Waste Disposal
Businesses are also more eco-conscious than ever before and we are no different. We ensure that 90% of all the rubbish we collect stays out of landfill and is disposed of in an environmentally friendly manner.
We can clear:
Sensitive material disposal/destruction
File cabinet removal
Desk recycling
General office furniture removal
Office chair clearance
WEEE waste
Builders waste
Bulky items
Paper
Cardboard
Plastics
With our office clearance service you can expect:
No disruption to your business or employees.
Environmentally-friendly disposal of 90% of your waste.
Innovative solutions for larger corporate projects.
Secure document and hard drive destruction.
How our office waste removal works
We have specialist vehicles available which allow us to collect large amounts of waste at one time. We then use a network of recycling centers and solutions to ensure that as much of the waste that we collect is recycled as possible. We do all of the heavy lifting and even clear up the area once the collection is complete.
Office Waste Disposal in 3 Steps
1
Speak to a dedicated account manager or book your service online.
2
Our team will come to your office and collect the waste.
3
We take your rubbish to recycling centers and waste disposal centers across the country.
Please note that our pricing structure is based on the weight of your rubbish (measured in cubic yards), labour, loading, transport and waste disposal and recycling centres fees. Feel free to get in touch to get free waste collection costs.
Why Book with RecycleZone
When it comes to commercial waste disposal projects and office waste management, there is no one better. We approach each job with years of experience and hundreds of successful office waste removals behind us. We have taken lessons from every office clearance and developed an innovative and efficient office waste removal service. This allows us to offer our complete clearance services at flexible times, in challenging locations and all for a reasonable price.
Our fully vetted, highly experienced staff are friendly and approachable. We can help with everything from answering questions on how the waste will be recycled and disposed of to maneuvering bulky items through tight spaces and eventually into our dedicated waste collection vehicles. We are also Environmental Agency registered
Frequently Asked Questions (FAQ)
How much does an office clearance service cost?
The price of your office clearance will depend on several key factors (the size of your office, how much rubbish needs to be cleared, where you are based etc.). We will ask for more details before providing you with your free quote and be able to give you a better estimate on how much it will cost to have your business premises completely cleared.
How long does an office clearance take?
How long an office clearance takes will depend on how large your office is and how much junk is inside. In general, the whole clearance will not take long. It is often the proper sorting and disposal of the items which takes the most time (in particular ensuring that every item is recycled where possible).
Can you come out of business hours?
We can be flexible when our team arrives at your office so as to cause minimal disruption to the running of your business. This includes evening or weekend collection options.
How will you dispose of my office waste?
How your office waste will be disposed of can depend on a number of factors: size, condition, and type of rubbish. However, we will always make sure your office waste is disposed of in the most environmentally-friendly manner possible.
How can I choose the right office waste disposal company?
When picking the right office clearance company you need to take a number of factors into account, Ask questions about the price, the experience they have, what certifications they have, and their policies on punctuality.
What will you collect in an office clearance?
What will be collected in an office clearance entirely depends on your needs. If you just need a regular collection of general office rubbish then we are more than happy to organise this for you. Likewise, if you need a bigger office clearance that includes furniture, WEEE goods, and sensitive paperwork then we have the resources and team members to carry this out.
What our Clients are Saying
I desperately needed my office cleared of all the junk that had built up after a really busy period. RecycleZone did a fantastic job! They were quick, effective and incredibly friendly.
Daniel Salen, Manchester
We only have a small office but it had been made even smaller by the amount of rubbish lying around. We are busy throughout the week so the RecycleZone team arranged to do the pick up on a Saturday. This worked great for us as it meant we didn't need to take any time out of work.
Katherine Graham, Stanmore
A friend recommended these guys after having them clear their house when they were moving, I will definitely be recommending them further. They helped clear my office before my lease ran out and the whole service was hassle free.
Lewis Compton, Leeds
Our two story office was filled with rubbish and the team had finished the collection within an hour! No time wasted and for a great price.
Lisa Miles, London
What would have been a huge, stressful job was in fact headache free and easy thanks to RecyleZone. Thanks again for the great work guys and I will be calling you next time we move office.
Seamus Goff, Ealing
By far and wide the best office clearance company I have ever worked with. Knowledgeable on how to avoid disruption to your business, friendly and incredibly helpful. I will definitely be using them again.
Janine Cisneros, West London