About our furniture removal services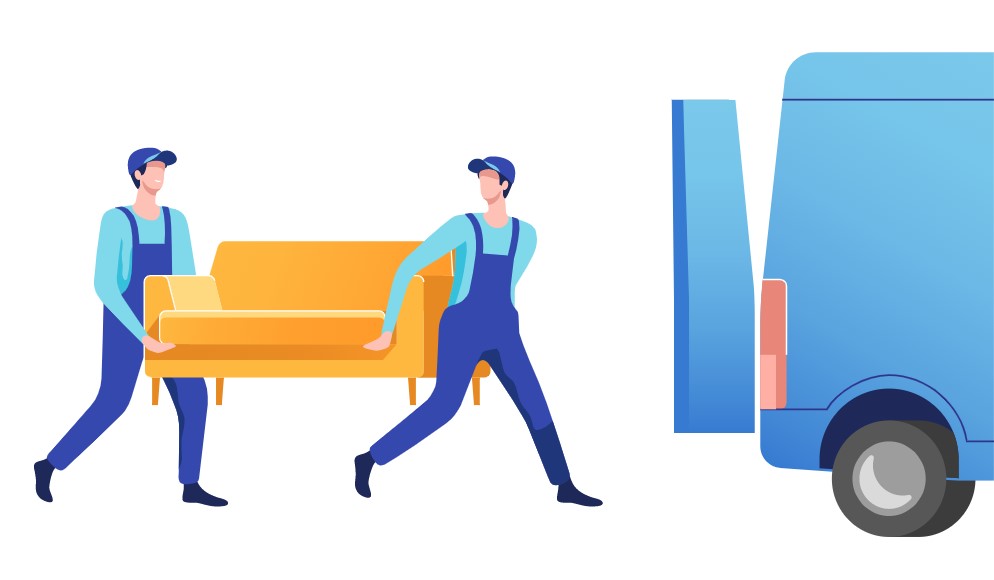 Whether you are renovating your home or moving to another, one of the most challenging tasks is either relocating or disposing of your bulky furniture. Failing to do either of these things properly can result in hefty fines, injuries and damaged furniture.
We offer a wide range of different furniture collection and disposal services throughout London and the rest of the UK, you can count on us to know how to dispose of old furniture in an environmentally friendly and considerate way.
What we offer at RecycleZone
◾ Relocation Services
When you're moving from one place to another, transporting your heavy and delicate furniture safely can be a struggle. By hiring professionals like ours for your furniture removal, you can prevent your furniture from being damaged through improper loading. Unlike individuals looking to move, our specialist teams come equipped with professional equipment, which is key to ensuring that your furniture arrives safely and in prime condition.
◾ Clearance Services
With research revealing that only 1 in 10 people attempt to repair their damaged furniture leaving 90% destined for landfills, it has never been more important that your old furniture is disposed of in the most eco-friendly way. Fortunately, when handled properly by a team of professionals, your furniture can often be reused and recycled in order to reduce the environmental impact of wasted furniture. Not only this, but hiring a professional team for furniture clearance services allows you to rest assured that you're doing the best thing for the environment and avoiding large fines for improper disposal!
What our furniture removal service involves
Our vetted team of professionals at RecycleZone are experts in all things furniture removal. Whether you are seeking to relocate or get rid of your old furniture, our services are tailored to meet your unique needs. Offering professional same-day removal services, RecycleZone removes the hassle of moving and clearing your furniture.
We know that different furniture needs to be handled in different ways, from WEEE waste which requires specialist disposal, to sofas which can be a real challenge to break down and get rid of. That's why we offer a wide range of furniture removal services:
Sofa removal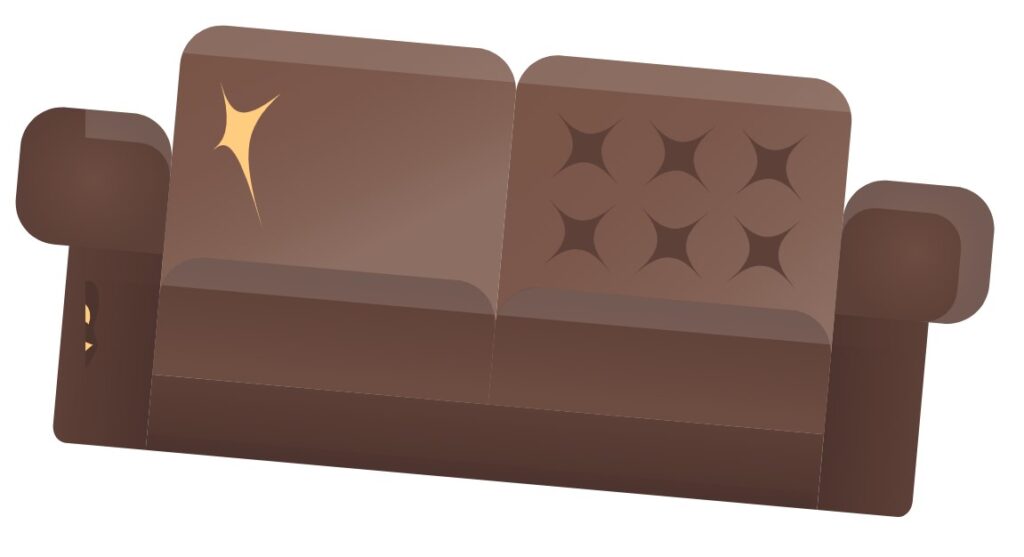 As part of our sofa removal services, our team will collect and clear any sofas, no matter what material or size. We also accept other pieces of furniture too, such as ottomans, armchairs and footrests.
Unlike when you decide to dispose of a sofa yourself, we take on all of the heavy lifting and transportation for you, ensuring that we carry out every job with high levels of care and skill to avoid damage to your home!
Mattress removal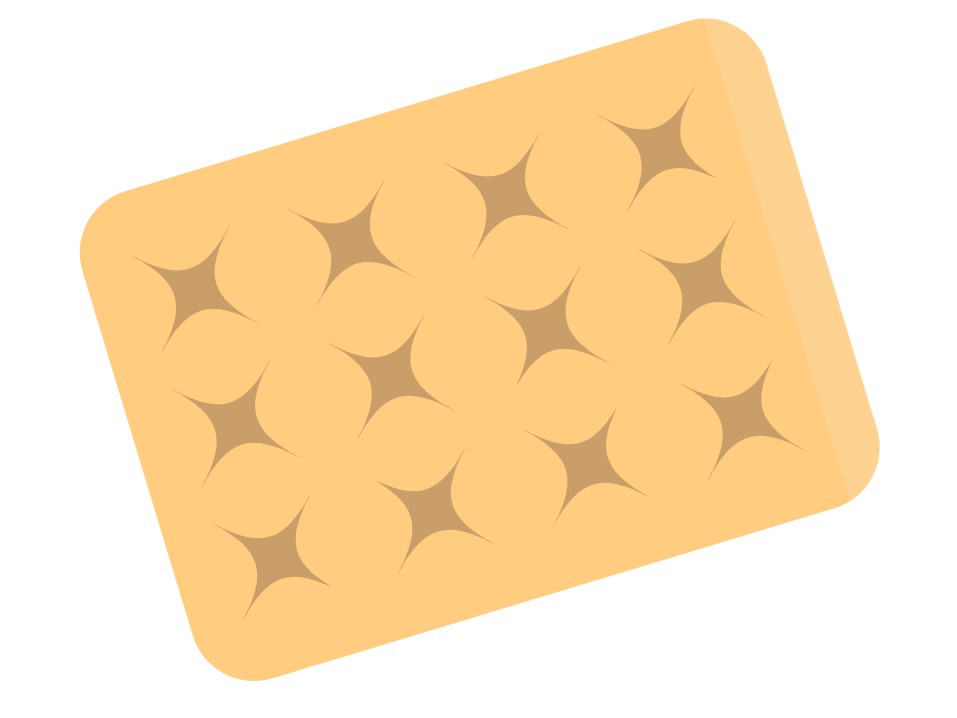 With experts recommending that mattresses ought to be replaced every seven years at least, we are here to help when it comes to getting rid of your old ones. Whether your mattress is worn, broken or just needed an upgrade, we can take it off your hands and ensure eco-friendly mattress disposal.
We accept mattresses of all shapes and sizes, from sofa bed mattresses and cot mattresses right through to king-size mattresses.
White goods removal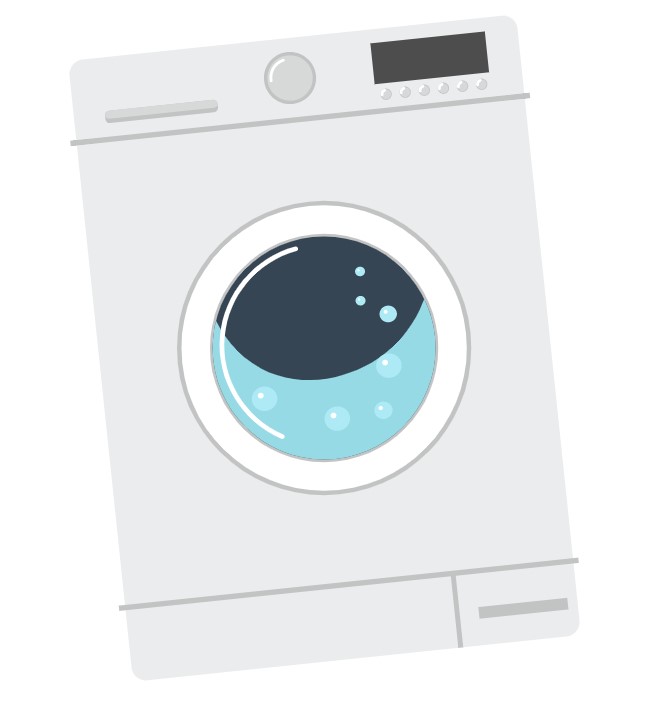 Our white goods removal service will help you get rid of any refrigerators, freezers, dishwashers, washing machines, and other white goods that you may otherwise find difficult to dispose of due to strict WEEE regulations.
We collect your white goods and take them to specialist recycling centres where they are taken apart, recycled or reused to ensure the best care for the planet.
Office furniture removal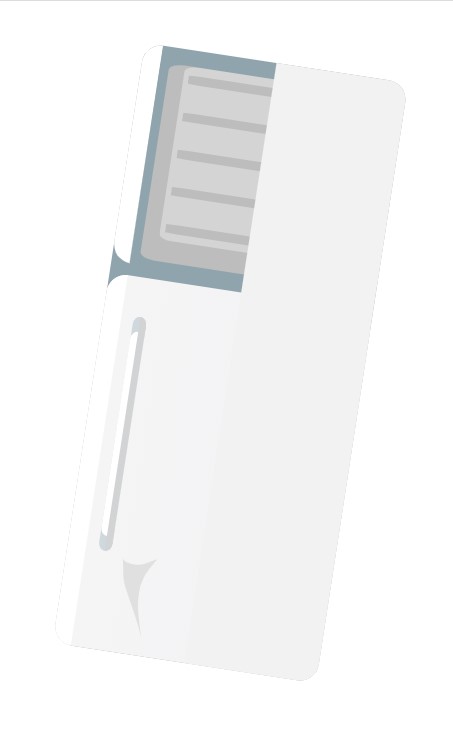 Whether you are getting rid of the odd desk or clearing out an entire business space worth of electrical items, cabinets and desk chairs, we can help. Our expert WEEE waste removal team can get rid of your monitors, computers, laptops and printers quickly and efficiently in a way that cares for the environment.
What's more, our office furniture removal service fits flexibly around your work schedule so that we can clear your unwanted office furniture with no fuss.
How our furniture removal works
As a reputable waste removal company, you can rely on us to clear and dispose of any waste or unwanted furniture from your home or commercial space. Our furniture removal service process can be explained in three simple steps.
1. Make an enquiry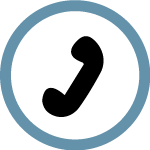 If you are looking for a furniture removal team to get rid of your unwanted clutter, all you need to do is reach out to our friendly customer service team, who will be happy to discuss your needs, availability and budget with you. After this, we will provide you with a free, no-obligation quote.
2. Book an appointment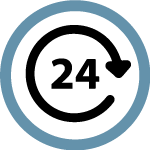 If you choose to accept our fantastic offer, we will schedule your appointment at a time and date that suits you, meaning that you don't have to rush around or wait for us – we will be ready when you are! Once booked, all you need to do is sit back and relax, and we'll see you on collection day.
3. Collection day

We will arrive at your property on the designated time and date with all of the equipment and team, prepared to clear your old furniture from your property safely and without causing damage. After loading our vehicles, we will take away the waste, leaving you with a waste transfer note to guarantee that we will dispose of it as efficiently as possible, with the planet in mind.


Why choose RecycleZone for furniture removal?
Highly experienced and trustworthy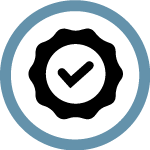 Each and every member of our furniture removals team takes pride in what they do and have years of experience managing furniture removal tasks in a safe, efficient and professional fashion. When you hire us, you can rest assured that your old furniture is in good hands and will be removed and disposed of in an eco-friendly way.
Sit back and relax whilst we do all of the heavy lifting for you!
Premium customer service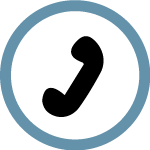 From the minute you get in touch with our friendly team to enquire, you will experience nothing short of exceptional customer service. Our team takes the time to discuss your needs with you and better understand the service you require, meaning no nasty surprises on collection day and the guarantee that things will run smoothly.
Flexible appointments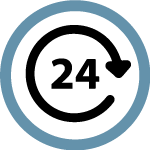 We know that life can be hectic at times, so we provide flexible availability and appointments that suit your schedule. Whether it's early mornings, late evenings or weekends, we are on hand to help minimise disruption and clear your unwanted furniture quickly and efficiently, with no hassle at all.
Fair and competitive prices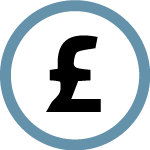 All of our furniture removal services vary in price, but what they all share in common is that they are affordable, competitive and fair. We price our furniture removal services to ensure that they are accessible to everyone. What's more, we pride ourselves on transparency so that you know what you are paying for and getting each and every time – with no sneaky surcharges at the end of the job!
Pricing
When it comes to price, we come out on top each and every time. Our competitively-priced furniture removal and disposal services mean that everyone and anyone can afford to get rid of their furniture in a responsible way.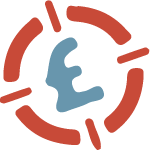 Our clearances cost as little as £50, but will vary depending on the following:
Where you are based
What volume of waste we are collecting
What type of waste we are collecting (e.g. is it WEEE waste?)
How soon do you need the waste collected
Where your old furniture is stored
How easily we can park close to your property
Any extra costs that may be incurred (e.g. permits and parking)
Whether it is a commercial or domestic clearance
When you hire us for furniture removal, our free, no-obligation quote will cover everything, from the people we hire to our specialist access to recycling plants and specialist disposal plots. You will never pay more than is necessary for our furniture removal services.
Please also note that commercial clearance jobs are often slightly more expensive than domestic ones, primarily due to the quantities of waste being collected and how this waste is disposed of.
FAQs
How do I get rid of unwanted furniture?
The most obvious way to dispose of unwanted furniture by yourself is to take it to your local recycling centre, where you can dispose of it quickly. Although, it is worth considering that local recycling centres are not as flexible as some might think, since many reject vans and commercial waste, aren't situated nearby and have different opening hours, meaning you will have to plan ahead. You will also need to transport it there yourself, which can be a challenge.
To get rid of unwanted furniture in a faster, more efficient fashion, you will likely be better off hiring a furniture removal company like ours. We will clear, collect and dispose of the waste for you in a professional way and on your terms.
Can you collect furniture from flats?
Yes. We can collect your furniture no matter what property type you live in, with our removal services available throughout the UK. Whether you live in a bungalow or on the 30th floor, rest assured that our professionally trained team at RecycleZone can remove your furniture with ease.
Am I protected for loss or damage?
Yes! RecycleZone are fully insured with extensive removals insurance to give you the peace of mind that if your furniture is damaged or lost during a removal, you will be appropriately compensated. However, we are sure that with our team of professionals on hand, you'll likely never have to worry about that anyway!
Can you handle large furniture?
Definitely. It's what we do at RecycleZone, making us experts in the field at disassembling and reassembling your furniture, ready for removal. During one removal, we can shift, dispose of and relocate any size furniture due to our expansive range of removal vans.
Is there anything you are not allowed to move?
RecycleZone collects almost all kinds of furniture! Examples of the furniture we most commonly collect include beds, wardrobes, sofas, chairs, tables, desks, bookcases, cabinets, cupboards, garden furniture and chests of drawers. If there is anything in particular that you would like removed and you aren't sure if we accept it, just call our friendly team for free on 02039510083 where we can answer any questions you might have about our service!
Do you offer long-distance removals?
Absolutely! Our furniture removal service goes as far across the UK as you require, meaning we can get your furniture from your old home or office and into your new one as soon as possible, regardless of the distance between the properties. Contact our friendly team today to find out more about our flexible services!
Do you dismantle furniture / rebuild it?
Yes! Our team of professionals are fully trained in furniture removal. However, due to the size of our various vans, we often do not need to dismantle your furniture and rebuild it, we simply match your request with a suitable vehicle instead. On the occasion that we do have to dismantle your furniture and re-assemble it, our friendly team of professionals will be happy to do so!
How soon can you collect my furniture?
At RecycleZone we understand that moving home can be stressful, with lots of deadlines involved. That is why we offer same-day removal services and can take bookings online 24 hours a day – perfect if you are looking to get rid of your furniture or get it moving ASAP! Enquire with your desired timings and we will do the rest of the work.
Are your furniture removal services available across the UK?
Absolutely! Our vetted and trained waste management team are able to deliver a furniture removal service from all corners of the UK. Please feel free to contact our team today to arrange a service on your doorstep at a time that is convenient for you.
Will you recycle my old furniture?
At RecycleZone we are committed to recycling your waste – and that includes your old furniture. In fact, we hold an impressive record of recycling at least 90% of all waste that we collect. We always encourage clients to get in touch with a local charity or company that could rehome your unwanted furniture and put them to good use if they are in a good condition. For example, any local hospices, charities, women's refuges, and homeless shelters could benefit from your old furniture.
What do you charge?
Our fees depend on the disposal project at hand, since we price our services according to the volume of waste and where you are based.
Will I have to load the furniture myself?
Absolutely not. Our professional team will do all of the work for you as part of our service, meaning you don't have to lift a finger.
Unlike council collections, where you have to lift and leave the furniture outside your property ahead of your appointment, we come into your property and remove the furniture for you, meaning less hassle and effort is required on your behalf!
Do the council collect unwanted furniture?
Most councils do offer 'bulky waste collection' services for unwanted furniture. However, they often charge to do so. Many also only collect a maximum of five large items at a time, which can prove problematic. To find out whether your local council provides this service and at what cost, you can use this tool.
Do charity shops accept unwanted furniture?
So long as your unwanted furniture is in a good condition, you could donate it to a charity shop and potentially have it collected free of charge. However, there is often a long wait time for these services due to demand, so if you are moving or looking to shift your furniture fast, this likely isn't the best option.
Certain furniture must also meet requirements such as having the necessary fire labels in order to be sold so, by law, charity stores will not accept sofas without these. If you are interested in donating your furniture to charity, you can find local charities here.
Do you accept sofas without fire labels?
Unlike charities, we do collect sofas without fire labels since we are not required to resell your old furniture and can recycle it in different ways. This makes us the perfect choice for old furniture that you no longer want, but cannot take to a charity shop!
Where this is not possible, we deconstruct your furniture and recycle it accordingly at our facilities. After all, we are waste management experts.
Is it illegal to leave your sofa on the street?
It is illegal to leave your sofa, or any other furniture on the street – and for good reason. By tipping your furniture and other waste onto the street can create problems with pests, become a safety hazard and can even constitute a local nuisance. The only instance in which you should leave your old furniture outside is if you have already arranged a formal collection, such as through the local council and can prove this. For example, local councils will require furniture to be placed clearly and visibly outside of your property. Fly-tipping is deemed to be a serious criminal offence within the UK and those prosecuted can face imprisonment or large fines.
To avoid these fines and breaking the law, you should contact our professional team who will be happy to deliver quick and effective sofa removal services on your behalf.