What is a fire label?
Put simply, a fire label is a legally required safety measure, which involves a fire safety label being attached to any upholstered furniture for sale within the UK. One of the most common examples of these is sofas, lounge chairs, ottomans and armchairs, all of which require a label to be sold and donated to charity for resale.
Since 1998 when the Furniture and Furnishings (Fire) (Safety) Regulations were introduced, all sofas that were sold within the UK were legally required to carry a fire label – something only awarded if the sofas are treated with fire-retardant chemicals. Under the relevant fire regulations, the following criteria must be met for a fire safety label to be attached:
All fillings within the material must meet strict ignition requirements as outlined in the regulation.
Any upholstery and furnishing covers must be resistant to cigarettes and matches.
Any permanent label must be fitted to each item of furniture and component.
A display label must be fitted to each new furniture item when sold.
A fire safety label will also describe the UK supplier, date of manufacturing or importation, and the specific materials used within the manufacturing of the sofa. You should also be able to find details such as whether the sofa's interior is fire resistant and how the sofa was able to meet the safety requirements set out.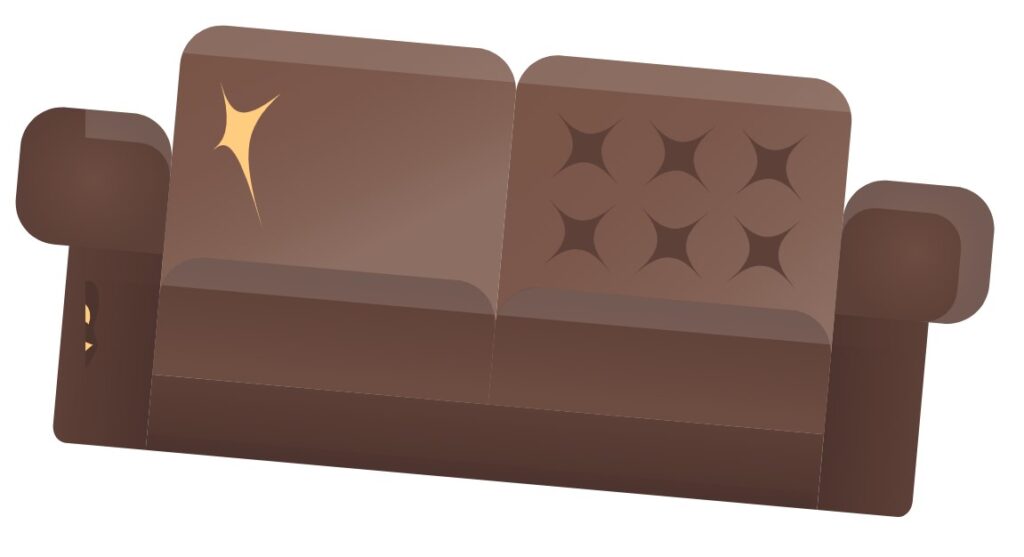 Why is a fire label important?
Fire labels are crucial if you are looking to donate or sell your old sofa, as this label is an indication that the item has met specific safety standards and is safe to rehome.
In fact, permanent fire safety labels are a legal requirement on upholstered furniture and other items, since it demonstrates compliance with British Fire Safety Regulations which are designed to keep you as safe as possible in your home. The reason for this is that many upholstered pieces of furniture are composed of foam, fillings and other potentially flammable fillings.
Without assurance and a label that proves this compliance, UK charities are legally unable to accept any upholstered goods donations, such as sofas, meaning that you will have to find other ways to get rid of your old sofa.
So, if you are looking to donate an old sofa, you should locate any fire safety labels and ensure that these labels remain well-attached for the charity to see!
Although, it is worth noting that charities that don't resell donated sofas but instead give them away free of charge to those who need them may accept sofas without a fire label, since it is not required if the sofa isn't being resold. However, finding a charity that does so can be a challenge.
Where to find a fire label on a sofa
Most typically, you will find a fire label on any external surface of the sofa, including underneath any removable seating and within cushion covers. Wherever they are, they should be securely attached, and there should be one attached to each component of a set to ensure the right standards are met. For example, if you have an armchair that accompanies your sofa, this too should have a fire label attached.
All fire labels are either sewn or stapled into the cushion or on the underside of the sofa. It will usually have a batch or ID number detailed on the label, which allows it to be traced back to the manufacturer if any problems do arise regarding the fire safety compliance of the furnishing.
How to get rid of an old sofa without a fire label
With studies revealing that over 17 billion pounds is being forked out on furniture by UK households, it begs the question of what we can do with sofas without fire labels if we don't want them cluttering up our homes. Fortunately, there are other ways to get rid of your unwanted sofa if it doesn't have a fire label, such as to:
Take it to the local recycling centre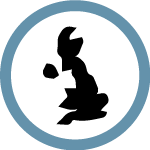 If you need to get rid of your sofa quickly and it lacks a fire label, one option is to take it down to the tip. This is a popular choice for individuals with large vehicles that can fit the sofa in and for people with the support needed to lift bulky furniture, like sofas, which are known for being heavy and awkward to carry and transport.
Hire professionals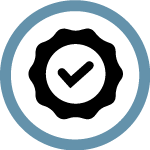 Alternatively, you could hire a professional sofa removal company who will collect, lift, transport and dispose of your sofa on your behalf, causing you no stress at all. Often, this can save you time and hassle since sofa removal services can often be available the very same day and provide you with the assurance you need that your old sofa is being disposed of responsibly and within the planet in mind. 
If you are seeking a sofa removal service that you can trust or any other type of furniture removal service, get in touch with our friendly team today. We have years of experience clearing and disposing of furniture and are on hand for same-day, flexible collection appointments.