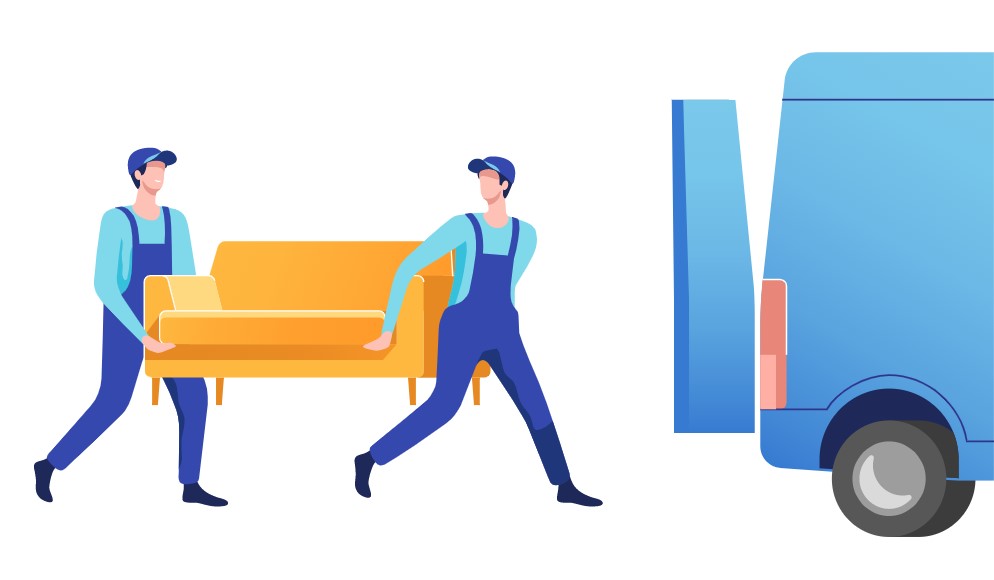 Getting rid of an unwanted sofa can be a daunting task, particularly if you don't have the right vehicle or resources to take it to the tip or dispose of it yourself. Fortunately, there are numerous different ways in which you can get rid of your old sofa without even leaving the house, with various organisations offering sofa removal services. Our expert team will discuss your options and help you decide which is suitable for you.
1. Your local council
Will the council collect my sofa?
When looking to get your old sofa collected, one potential option is to contact your local council to arrange a large waste collection. Since most local councils offer a collection service for items such as old sofas for a small fee throughout England and Wales, this can be a convenient option for many households looking to get rid of their old one.
To find out whether your local council collects old sofas and armchairs as well as how much they charge, use this handy postcode tool.
Most local councils charge between around £20 to £70 for this service. However, it will vary depending on the size of your sofa and where you are situated.
How to organise a sofa collection with your council
In order to book a sofa collection service through your local council, you need to visit your council's website and find details of their special collection service. Many of these websites will provide a form that you can fill out with details of your waste removal request, which will be returned with further information once the enquiry is reviewed, such as a date for collection and estimated price.
A major drawback of this option is that due to the increasing pressures on the council and the masses of waste each borough produces, the waiting time for a sofa collection can be longer than you might like, particularly if you want to get rid of your sofa quickly. It also comes at a cost, which donating to charity or arranging a collection with a retailer will not.
2. Charities
How to donate a sofa to charity
Many charities will also be willing to remove your old sofa and resell it within their stores, with proceeds going to a designated charity. You can donate a sofa to a local charity by doing the following things:
Research which local charities near you accept sofas (and which don't).
Either visit the charity stores or call them up to inquire about whether they still accept sofas and whether they have sufficient storage for them.
If so, give details about the condition of the sofa (e.g. retail value, size, condition and whether it has fire labels). Then, the charity will be able to decide whether they want to accept it.
If necessary, drop it off at the store. However, many charities will allow you to schedule a collection instead.
Which charity will take my old sofa?
Throughout the UK, there are plenty of charities that accept old sofas, with any profits raised going to individual causes once they resell the sofa. Some specific charities that are known to accept unwanted sofas and armchairs include:
However, there is no guarantee that all of these charity shops will accept your old sofa. Charity shops are not allowed to accept and resell sofas without fire labels, and they will not be willing to accept sofas that are in a worn, unusable condition. Some charities may also refuse sofas if they don't have enough storage space to keep them.
Equally, some small, local charities may be keen to accept your unwanted sofa, so it is well worth calling around to see whether they are interested. Certain charity shops will offer free collection services too, which is an added bonus!
3. Retailers
Which retailers collect old sofas?
Usually, when you have bought a brand new sofa, retailers will be willing to collect your old sofa for a cost. This eliminates the need for you to struggle taking it to the tip, since the collection service is usually from your doorstep and delivered in a very professional manner. However, this service is typically only available if you buy a new sofa from the retailer, meaning that it may not be an option for everyone seeking to get rid of their sofa without replacing it.
For example, DFS runs a Sofa Rescue scheme designed to make sure your unwanted sofa is disposed of responsibly rather than ending up in landfills. They offer collections for fixed prices, which vary based on your sofa size. Likewise, IKEA will remove old sofas, and as will Furniture Village. However, these are not free of charge, and there is usually around a £90 price tag attached with retailer sofa recycling services.
To arrange a sofa collection service with a retailer, you just need to add the service to your basket when ordering your new sofa and pay the additional fee. However, you can enquire with retailers for more detailed instructions.
4. Call a professional sofa removal team
Arguably one of the most popular sofa collection services, many households hire a professional sofa removal company to collect and dispose of their sofa. It is far more efficient and speedy than alternative means. Professional waste removal teams are highly equipped with the best knowledge and tools to remove and dispose of your sofa quickly and responsibly for the best and most eco-friendly results without you even needing to lift a finger.
The benefits of hiring a professional sofa removal company:
Highly efficient and very speedy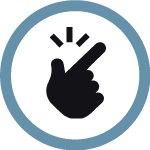 Sofa removal professionals are the best at what they do, meaning that they can rapidly and efficiently collect, transport and dispose of your unwanted sofa with minimal fuss. Most professional sofa removal companies will also have far better availability when booking a collection too, which means that you can get rid of your unwanted sofa as soon as you need to.
Clean and responsible removal from your home

Owing to our years of expertise, sofa removal experts know all of the necessary precautions to take when collecting your sofa, avoiding those scuffed walls and scratches you might expect when clearing the sofa yourself. Expert sofa removal teams will ensure that your home is safe, clean and tidy upon removing your sofa.
Committed to protecting the environment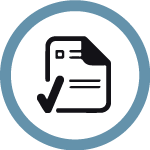 Many professional sofa removal services, like ours, come with a commitment to the planet. This means that when disposing of your sofa, they will do as much as possible to prevent it from ending up in the landfill, whether that means recycling or reusing it to make sofa disposal as eco-friendly as possible.
---
If you are looking to get rid of your sofa fast, you may benefit from our same-day sofa removal service. When you hire us to collect and dispose of your sofa, our expert team will quickly and carefully pick it up from your property and ensure that it is disposed of and recycled responsibly in the right places. We also offer other furniture removal services too.