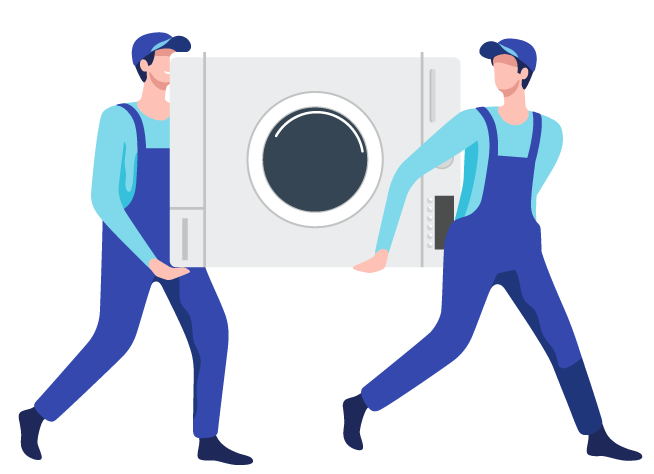 The bulky size and complex combination of components mean that white goods are a particularly difficult type of waste to dispose of. In reality, the easiest method to recycle your white goods is by giving them over to a licenced facility equipped to deal with them or a professional firm legally recognised by the Environment Agency. 
Government-run white goods disposal options
1. Council collection
Your local council can dispose of old white goods if you request a special collection of large items. This service covers the removal of white goods like refrigerators and washing machines for a low cost.
When you book a collection from your local council, there are important steps you must follow, such as:
Put the items outside in an accessible place
Do not block any roads or paths
Only place items that you have detailed in your request
Make sure you have put your white goods outside the evening before your collection
Although these council-run collection services are accessible throughout England and Wales, you may need to schedule an appointment far in advance as these services are very sought after. You can expect to wait up to four weeks for a collection.
Do I have to pay for council white goods collection?
You will most likely have to pay for this service, and the council frequently charges extra for electrical goods.
However, if you are eligible for certain state benefits, such as Council Tax Support or Housing Benefit, you may be charged a reduced or subsidised cost.
2. Your local recycling centre
You can dispose of white goods at your nearby tip with the help of the staff at specialised facilities provided at local recycling centres. Thankfully, there are hundreds of recycling centres all across the United Kingdom, so there's bound to be one that suits your needs relatively close by. 
This is a popular choice as it means you don't need to worry about meeting the regulations in place for white goods disposal. After dropping off your items at the recycling centre, they will be sorted into materials and processed by hand or on a conveyor. Any potentially hazardous or sensitive objects are handled with caution, while other materials may be reused. 
Much like the home collection, many recycling centres are highly crowded and have restricted hours of operation, which means you may have to wait a long time to dispose of your white goods.
Retailers that will dispose of white goods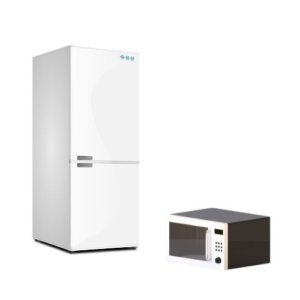 If you want to get rid of your white goods, you might have already arranged for a replacement – such as a new refrigerator, freezer, or oven.
When purchasing any of these items, it is a legal requirement that all distributors offer a take-back scheme. This means they need to accept WEEE items for free from customers who have been sold similar products and provide them with written information about the service and how they can dispose of their WEEE items under the Waste Electrical and Electronic Equipment (WEEE) Regulation. This regulation includes white goods, so if you buy a new washing machine, fridge or oven directly from a retailer, you will be able to take advantage of this scheme. 
The main drawback to this choice is that it may not be as quick and straightforward as other solutions. This is because many shops' take-back programmes are centred on-site, which transport the white goods to the store. This is especially difficult if you purchased your white goods online and didn't have a local store or site to return them to or only have a small vehicle that cannot hold these bulky items.
Here are some retailers that offer a recycling scheme that includes a collection of your old white goods, meaning you won't have to worry about transporting them:
Remember that you must fulfil the eligibility requirements to be considered for a collection. Most places will ask that the white goods are uninstalled before they arrive, defrosted and pipes free of any water.
Professional white goods removal services
Professional waste disposal firms may also be trusted to get rid of your white goods, as long as they have been certified by the environmental agency and can offer the essential documents when you book.
This option is especially convenient as you can decide the time and date of your collection, with some companies even offering same-day slots. You will also receive highly skilled and experienced personnel who can remove, transport, and dispose of your white goods with ease. Not only are there no limits to how much white goods they may collect, unlike at the local recycling centre or through council collections, but you will never be expected to lift a finger either.
RecycleZone provides excellent furniture disposal services that will see your house free from any unwanted white goods, as well as any other bulky items. Get in contact with us today for a free, no-obligation quotation, or if you would just like to have some more information about the services we provide.