How to safely dispose of your garden waste
If you are lucky enough to have a garden, there is a good chance it is important to you to keep it in a tidy state. But keeping it up to your own standards can mean keeping on top of digging out dead plants, cutting long grass and getting rid of old furniture. Once you have rid your garden of these unsightly items, you may ask yourself how you can dispose of this waste.
We have outlined ways for you to do this as efficiently and as cost-effective as possible – whether you choose to do it yourself, get in touch with your council or hire a professional clearance team.
What counts as garden waste?
Garden waste is exactly what it sounds like, rubbish that has come from your garden. This can either be through garden renovations or the general upkeep of it. But to give you an idea, these are some things that count as garden waste:
Broken or unwanted garden furniture
Grass and hedge clippings
Dead plants or flowers
Branches, bushes and leaves
Wood from discarded decking, trees or fencing
Soil and turf
This list is by no means exhaustive, but other examples of waste you may find in your garden could fall under other categories such as DIY rubbish (flooring and rubble) and therefore need to be disposed of in a different manner.
Ways to dispose of your garden waste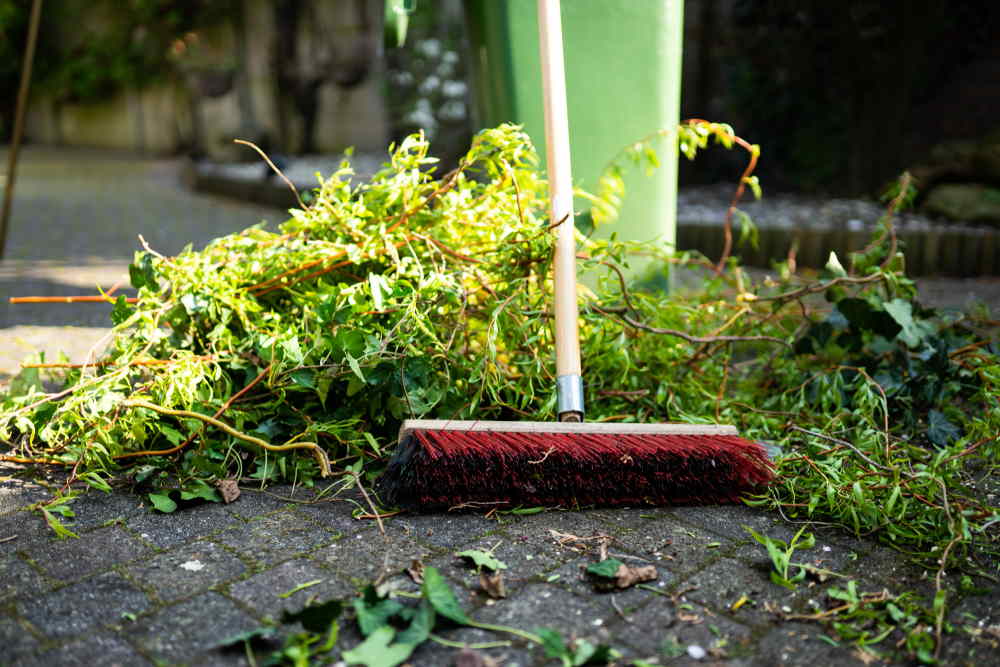 – Collection from your local council 
Some councils are able to provide a service where they come to your home and collect your garden waste. They provide you with an extra bin specifically for garden waste and collect this regularly. The pricing usually includes an annual fee and a new customer set-up cost.
You can search your postcode on the government website and it will direct you either to your local council's own website or pages that will offer you more information on this collection service.
– Professional garden waste clearance 
When the amount of waste seems too great to be able to deal with on your own, or you don't want to pay for a year-round collection from the council, a professional team will be able to help you.
One perk of this is that you don't have to lift a finger. You can simply point the team in the direction of the waste you need removing and they will do the rest – the heavy lifting, the transportation and the disposal.
Whether you have acres of land or just a modest-sized garden, an experienced team will be able to assist you. They can take away bulky furniture, piles of excess soil and dirt, trees and bushes, leaving you with the pristine garden of your dreams.
– Hiring a skip for your garden rubbish 
If you have a large amount of garden waste then it may be a great idea to hire a skip to get rid of the bulk of it. You can choose from a variety of sizes depending on your needs.
To maximise the use of your skip, you should follow these simple steps:
Plan what is going in there before you start loading it – If you start throwing in your rubbish in any order then you may find you are not utilising the whole of the space. Start by putting waste at the bottom that can be easily compressed, so when you put heavier rubbish on top, it will push it down.
Don't overfill your skip – There will be clear guides on the side of the skip where you can fill to. Make sure you don't exceed these limits as most companies will refuse to pick your skip up once the time comes and you will face extra charges.
Place skip as close as possible to where your waste is – To save your arms and legs, try to organise the skip to go in an area that is close to where the main bulk of your waste is. By doing this, you are saving yourself from having to carry heavy items across your property.
A few things to remember is that you need to organise space on your property to put the skip otherwise you will need to organise a permit to put it on a public road or path.
Home solutions for garden waste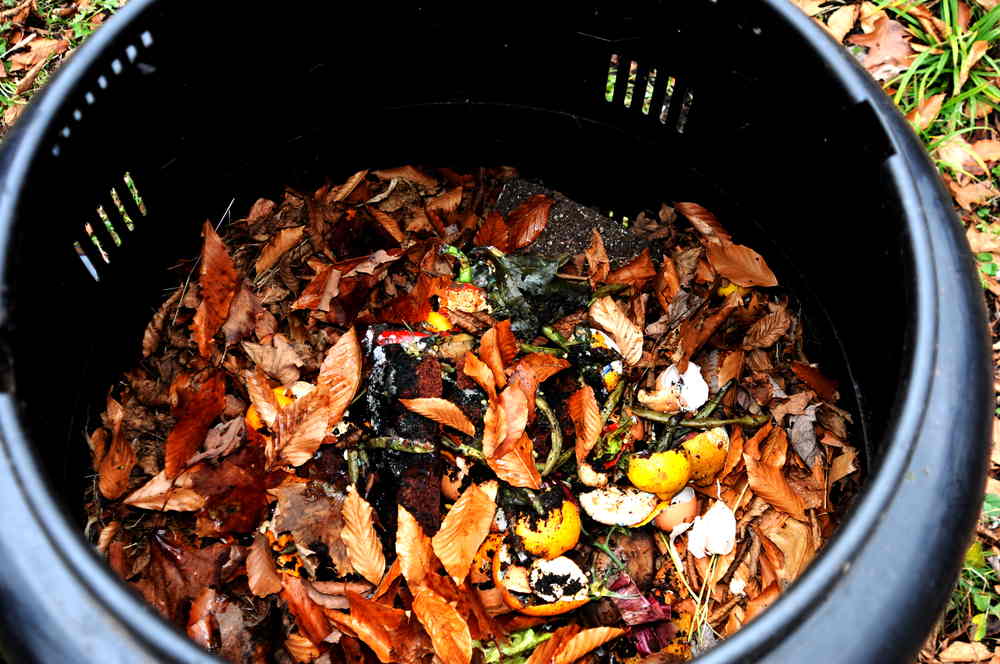 For smaller amounts of garden waste, you can explore the options of dealing with it at home. We recommended this to those who have larger gardens, as these solutions can often take up a lot of space.
– Compost bins
An eco-friendly, cost-effective, and earth-conscious choice is to invest in a compost bin. You can put both garden and kitchen waste in there, such as fruit and vegetable peels, leaves, newspaper and grass clippings, which will then decompose into a fertiliser rich in nutrients.
WRAP outlines that a compost bin is a great choice as it contributes towards lowering greenhouse gas emissions and also produces compost to be used elsewhere in your garden.
– Incinerators
Incinerators are a quick and effective way to get rid of garden waste in one go. You can keep one in your garden and put pulled weeds, grass, twigs, parts of hedges and other trimmings in it.
Bonfires are also an option and work well. It is legal to have one in your garden as long as they don't cause a problem to your neighbours by becoming too large or producing too much smoke.
These two home solutions are a great way to dispose of garden waste, if you only have a small amount of it. For all bigger clearances and larger amounts of rubbish from your garden, it is easier to call in a professional waste removal team to do the hard work for you. 


Feature image credit: Ellyy / Shutterstock