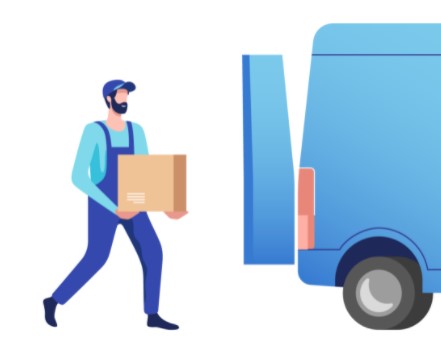 Clearing out your commercial space can be confusing at the best of times, but with both residential furniture removal services and commercial furniture removal services on offer, how do you know what is right for you?
The distinctions between the two may seem minor, but commercial furniture clearances often require a completely different service, utilising bigger teams, unique equipment and a distinct set of skills. Let our expert furniture removal teams take you through the differences.
What is residential furniture removal?
Residential furniture removal services typically involve collecting and disposing of the furniture that you find around your home. Often, domestic furniture will include items like dining tables, mattresses, bedside cabinets, sofas and garden furniture, all of which can be relatively easily disposed of, either by being broken down and put into your domestic recycling bins or by taking it to your local recycling centre. 
However, it is more challenging to get rid of other types of residential furniture such as white goods, including fridges, freezers, and lamps. Likewise, other kinds of WEEE waste you can find in the home, such as TVs, computers and other computing devices, need to be disposed of in line with strict regulations. If not, they can prove potentially harmful to the environment otherwise due to the materials used within them. 
What is commercial furniture removal?
Meanwhile, commercial furniture removal services usually involve removing larger quantities of furniture and on a much larger scale. In fact, furniture removed from a commercial space tends to be furniture found within an office, such as desks, conference tables, filing cabinets and desk chairs.
However, you will also often find various WEEE items in commercial waste removals, since the office is full of more technical items such as computers, monitors, keyboards, printers, scanners and fax machines, all of which require specialised disposal. For this reason, many businesses prefer to hire an office furniture removal company who are most experienced in disposing of such waste. 
What are the differences between residential and commercial furniture removal?
1. The planning required 
For a start, the amount of planning required for a commercial furniture removal service is substantially larger than that required for a domestic removal. This is because, unlike a household clearance which is relatively straightforward and is limited in the amount of waste produced, a commercial clearance typically creates a lot more waste, with most of it requires special handling.
In particular, when you hire a professional commercial furniture removal company, you will need to prepare:
When the job will be undertaken.
Many businesses will continue working even through renovations. This means that you will want a removal company that can work flexibly around your regular business hours and work quickly and efficiently to minimise disruption to your business.
A plan of what is being removed and what is not.
This is because the removal will go far smoother if the clearance team knows exactly which areas they need to take furniture from and the best route back to their vehicle, helping them avoid steep staircases and lifts with certain weight restrictions.
Essentially, you want to work closely with a reputable office furniture removal team to ensure that the process is planned thoroughly to avoid any property damage and incidents along the way.
2. Size of the removal job 
The size of the removal job is also often far more extensive than a domestic waste clearance, owing to the sheer quantity of furniture and waste involved. For this reason, our office furniture removal teams are often scaled depending on the amount of waste being collected and the space involved. This means that whenever they set to work clearing out an office, shop, industrial building, or another business space, they are well equipped and can get the job done quickly and effectively.
Since commercial clearances often tend to produce larger, heavier and higher quantities of waste, the number of vehicles involved in office furniture removal may also vary considerably to the number required for a domestic removal. You will usually need many more cars and therefore more space to park.
3. The type of waste involved 
The nature of the waste involved will also differ from that collected in a domestic furniture clearance. For example, there will typically be more WEEE due to the fact that many offices rely heavily on technology for their work. This means that hiring a highly experienced professional company in disposing of this kind of waste ethically is vital.
4. Where you can dispose of it
There will also be more restrictions on where you can dispose of commercial waste, as many local recycling centres are only open to accept domestic waste, not large quantities of commercial waste. For this reason, there are far fewer avenues whereby you can get rid of your old office furniture than there are for domestic furniture. This means that you will often find hiring an expert removal team the easiest and most effective way to wave goodbye to your unwanted office furnishings. 
Domestic or corporate skip hire
Of course, there is also the option of hiring a skip for furniture removal. But even still, you will find that hiring a skip for commercial purposes is fairly different to hiring one for personal purposes.
In particular, skips hired for domestic clearances tend to be fairly small, whereas skips hired out for corporate use will typically be much larger, and they will naturally cost more. When deciding what size skip is right for your office furniture removal, you should note down everything you wish to get rid of and consider that there are weight restrictions on skips, so bulky furniture may need to span numerous skips or be deconstructed to fit easily. When it comes to corporate skip hire, you will often find that businesses choose to have either the largest skip size on offer or multiple large skips on hire.
You will also need to consider what types of waste can and can't be put into a skip, since there are plenty of rules on what can be disposed of and where. For example, no electrical appliances or equipment can be placed in a skip, requiring separate disposal. For this reason, you may find that hiring a professional commercial clearance company is a more suited option for your business.
---
At RecycleZone, we have years of experience collecting and disposing of office furniture, including WEEE waste. We will be happy to help you get rid of your unwanted office clutter quickly, efficiently and for a great price!