When it comes to clearing out an office there is no set time period it will take. How long an office clearance takes depends on a variety of different factors. These include the size of the office, its contents as well as its location.
For example, an office clearance in London may be quicker than the one in more remote locations. Although we cannot guarantee how many hours, minutes and seconds we'll spend removing your old equipment, our aim is to always offer a same day rubbish removal.
Amount that needs clearing
Naturally, the amount of waste that needs to be cleared will affect how long the clearance will take. Clearances that require the removal of large scale items such as desks and tables will be more time consuming.

Regardless of the size of the haul, our friendly and helpful team will do their upmost to get your office back to its best in the shortest amount of time. We understand that having a load of upheaval during an office clearance isn't always ideal, which is why we offer both evening and weekend clearances.
Examples of large scale goods

Larger-scale goods can affect how long an office clearance takes down to the number of people required to safely move them, maneuvering around your office, and the transportation. Some of these large goods include:
Tables
Chairs
Desks
Cupboards
Whiteboards
Cabinets
Letting your removal company know what will be collected in your office clearance, and whether it will include large goods, will help them to give a realistic time-frame for the removal—allowing you to plan around it.
Types of waste being collected
There is another significant factor which affects the length of time of your office clearance. Some waste is easier to dispose of than others.
Here at RecycleZone we take the correct and proper disposal of office waste very seriously. And we understand the need to follow all the necessary regulations. This does mean, however, that certain goods will be more time consuming to dispose of than you might expect.
For example WEEE waste, which includes computers, printers and any other electronic goods, needs to be carefully dealt with. Such goods often contain harmful chemicals meaning that they cannot be disposed of with other waste. Since the WEEE regulations came into being in 2014, incorrect disposal of these products can result in a considerable fine.
The Waste Electric and Electronic Equipment (WEEE) regulations, also known as "The Regulations" were brought in by the UK government in 2013. Every year, two million tonnes of WEEE waste are discarded by householders and companies in the UK. The Regulations were put in place to prevent all that waste ending up in a landfill, and to make sure that all WEEE items were disposed of correctly. They warn against fly-tipping and offer information on how to dispose of different WEEE items in the right way.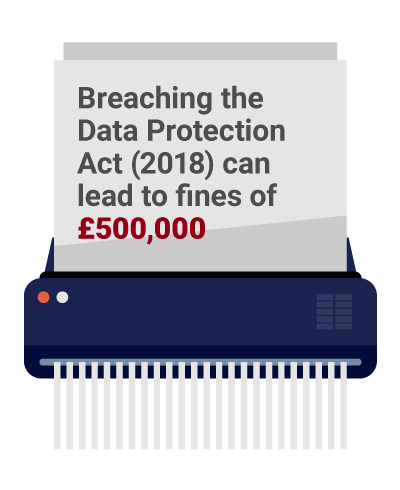 Along the same lines, hazardous waste can also be more time consuming to dispose of. Paints, disinfectants, even batteries can all cause damage to public health and the local environment if dumped in the wrong way. Therefore, it is worth dedicating more time to ensure that these potential harmful materials are removed safely.
The other type of waste that needs to be carefully collected are sensitive office materials and paperwork. When disposing of confidential documents, we always ensure that none of your documents end up where they shouldn't.
We also shred any documents if necessary. Failure to do so could result in large fines under the Data Protection Act, and a dent to your company's reputation. The need to do this is entirely necessary but will result in a lengthier office clearance.
How your office waste is disposed of is vitally important to ensuring a safe and legal office clearance. Even if it makes it more time consuming.
Size of the office
In all likelihood, the larger the office the more waste there will be to clear. But sometimes, a larger office can actually be easier to clear than a smaller one. If an office is spacious, with wider gangways, then it is easier for our team to remove larger items in less time.
Whereas a smaller office that has housed larger items can be the hardest to clear. Maneuvering items such as whiteboards, or bulky computers can be exceptionally difficult if office space is much tighter. Having to carefully move more cumbersome items, without scraping the walls or causing any damage, will add more time to the office clearance.

Ease of access to the office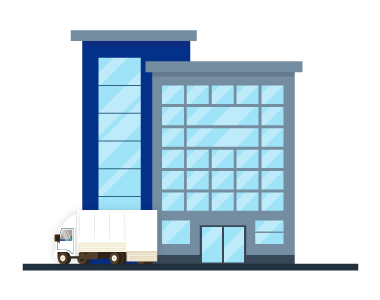 This one is crucial. If your office is located in a secluded hamlet, then it will likely take longer than if you were after office rubbish removal in London.
Another aspect that will affect the length of time an office clearance will take is the ease of access for parking. Our team will arrive in white vans, ably equipped to clear up even the most unruly of items, but if they cannot park near your offices then the clearance will take longer. Not only will it be more time consuming as our team looks for somewhere to park, but it will also take longer because our team has to make multiple journeys to and from the office to the van to get a job done.
Offices located on a ground floor will also be easier to clear than those near the top of a large office block. This will be an especially prominent factor if there is no easy access to an elevator and instead only a long staircase.
Picking an office clearance company
Remember speed isn't everything. Sometimes the office clearance company that can do the job the quickest isn't necessarily the best.
When it comes to picking the right office clearance company, make sure you enquire as to whether they have a Waste Carriers Licence. Part of the 2014 regulations developed by the Environmental Agency, it applies to any business which transports, disposes of, buys or sells waste. Dealing with an office clearance company which doesn't have a Waste Carriers Licence could not result in waste being disposed of incorrectly, but could result in a considerable fine coming your way.
Other things to consider are the experience of the office clearance company, the price that they charge and their knowledge of the local area.
Questions to ask your office clearance company

What happens to your waste
At RecycleZone our pledge is to recycle 90% of all the waste that we collect. We want to do all we can to help protect the environment and reduce the burden on landfill sites.
We have a good relationship with various big name charity shops such as Sue Ryder and Debra, meaning that your unwanted furniture can find a new home.
Where waste cannot be recycled, we make use of new technology to turn your unwanted waste into energy. Bringing how your waste is disposed of into the 21st Century
Get in touch with RecycleZone for an office clearance

Fed up with working in a cluttered office, or sitting on that chair whose prime coincided with that of Oasis and Tony Blair, well then an office clearance is for you. A good office clearance can revitalise your workspace, boosting employee productivity and happiness.
Contacting us could not be easier. Whether you are on the precipice of booking an office clearance, or just on a fact finding mission, call us on 020 3951 0083. Our phone lines are open 24 hours a day, seven days a week. Alternatively, contact us online.

We can offer a quote free of charge, to give you a clear idea of how much an office clearance costs.